Toll House Clinic is home to professionally qualified practitioners who treat people of all ages with common complaints from daily life such as back pain, neck pain and muscle strain. We also offer specialised massage and rehabilitation therapy for sports injuries and surgical cases as well as podiatry, massage, reflexology, pilates and yoga. With a reputation for quality care, our friendly staff aim to diagnose and solve your physical problem or identify the source of pain and manage the process of recuperation.
Danielle Golton MCSP AACP HCPC
Physiotherapist
Danielle established Toll House Clinic in 1995. She has gained over 30 years of experience in treating all musculoskeletal conditions and sporting injuries using traditional physiotherapy and acupuncture. Her friendly and approachable manner is followed by all the therapists in the team. Patient care and consideration is of utmost importance to Danielle and she is proud to work with an excellent administration team and therapists.
---
Fiona Harding MCSP AACP HCPC
Physiotherapist
Fiona joined the Toll House Clinic in 1997 moving from a senior position within the NHS. She has gained a high level of experience and expertise, particularly in spinal and orthopaedic problems. She also excels in osteoarthritis and is excellent in caring for the more elderly patients. Fiona is happy to do a home visit if necessary following your total hip replacement or total knee replacement. Fiona's clinical speciality includes osteoporosis, women's health. She is also fully trained in acupuncture. Fiona has a clinical interest in chronic pain and coping strategies for longer term dysfunction and pain.
Monday 8.30 – 1.00   Thursday 8.30 – 1.00       Friday 8.30 - 1.00       Saturday 8.30 – 12.30
---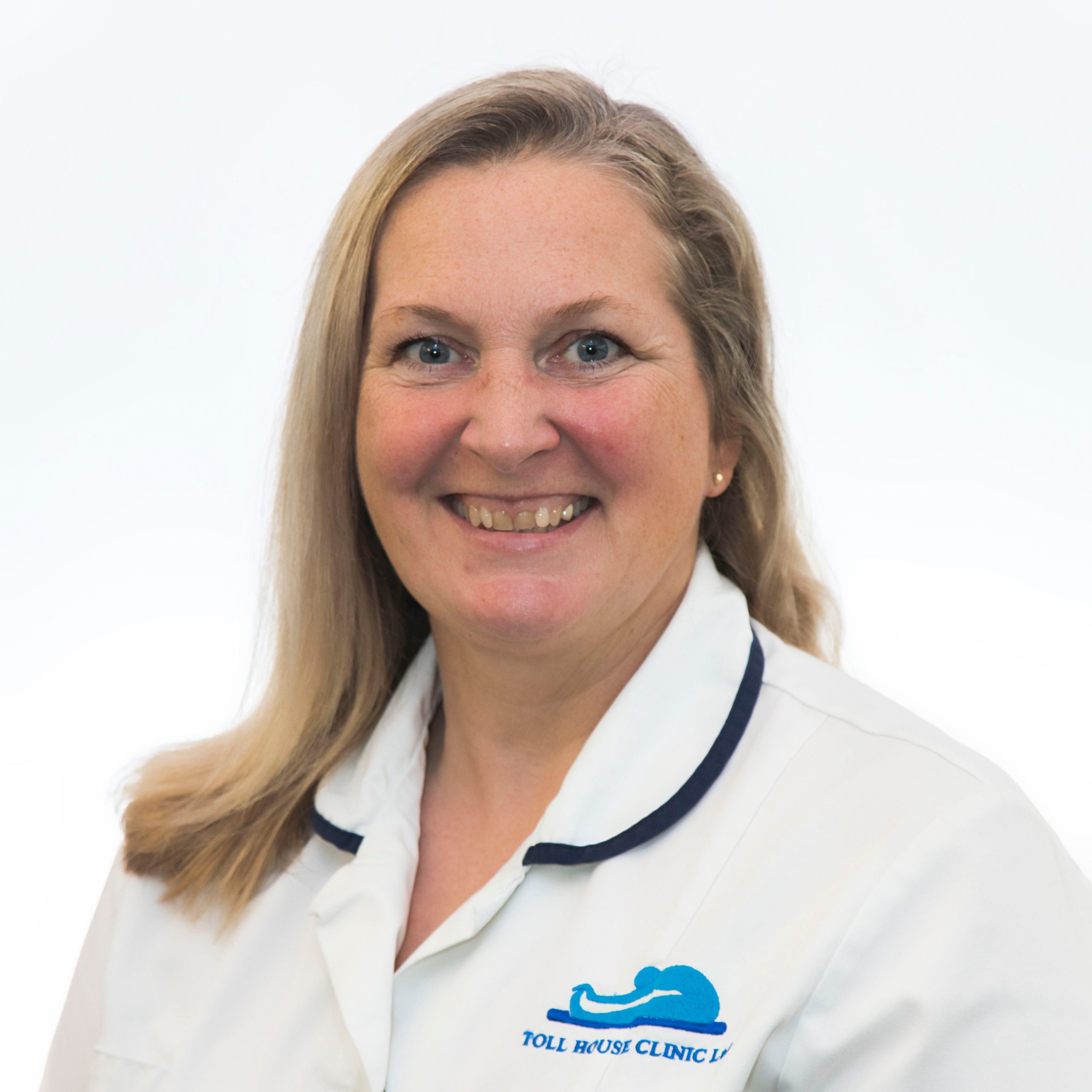 Elaine Kirton MCSP AACP ACPSM HCPC
Physiotherapist
Elaine qualified as a Physiotherapist in 1998, following a Sports Science degree and a season of ski guiding and teaching swimming. She has worked within the NHS and for an eight year stint for the MOD, supporting the Royal Logistics Corps Rugby Union Squad and the Royal Artillery Downhill Ski Team. Elaine has over 20 international caps as a physiotherapist with the Rugby Football League and has volunteered at several Commonwealth and Olympic Games. More recently, she has worked with the England Rowing Squad at the Commonwealth Championships and with GB Rowing U23s at one of their high altitude training camps. Personally, Elaine has competed in rowing and sailing and is an accomplished circumnavigator in the Clipper 09/10 Round the World Yacht Race. Her special interests are sports injuries and rehabilitation back to full fitness. Her clinical specialities include shoulder dysfunction and lower limb biomechanics. Recent professional interests include acupuncture in womens health, stress incontinence in the athelete and during menapause.
If you see her out running at Chipping Sodbury Parkrun, don't hesitate to stop & have a chat about any niggles or muscle strains you might have. She is usually running with her Jack Russell at the back!
Monday 8.30 – 12.30               Tuesday 2.00 – 8.00               Wednesday 8.30 – 12.30             Thursday 2.00 -8.00
---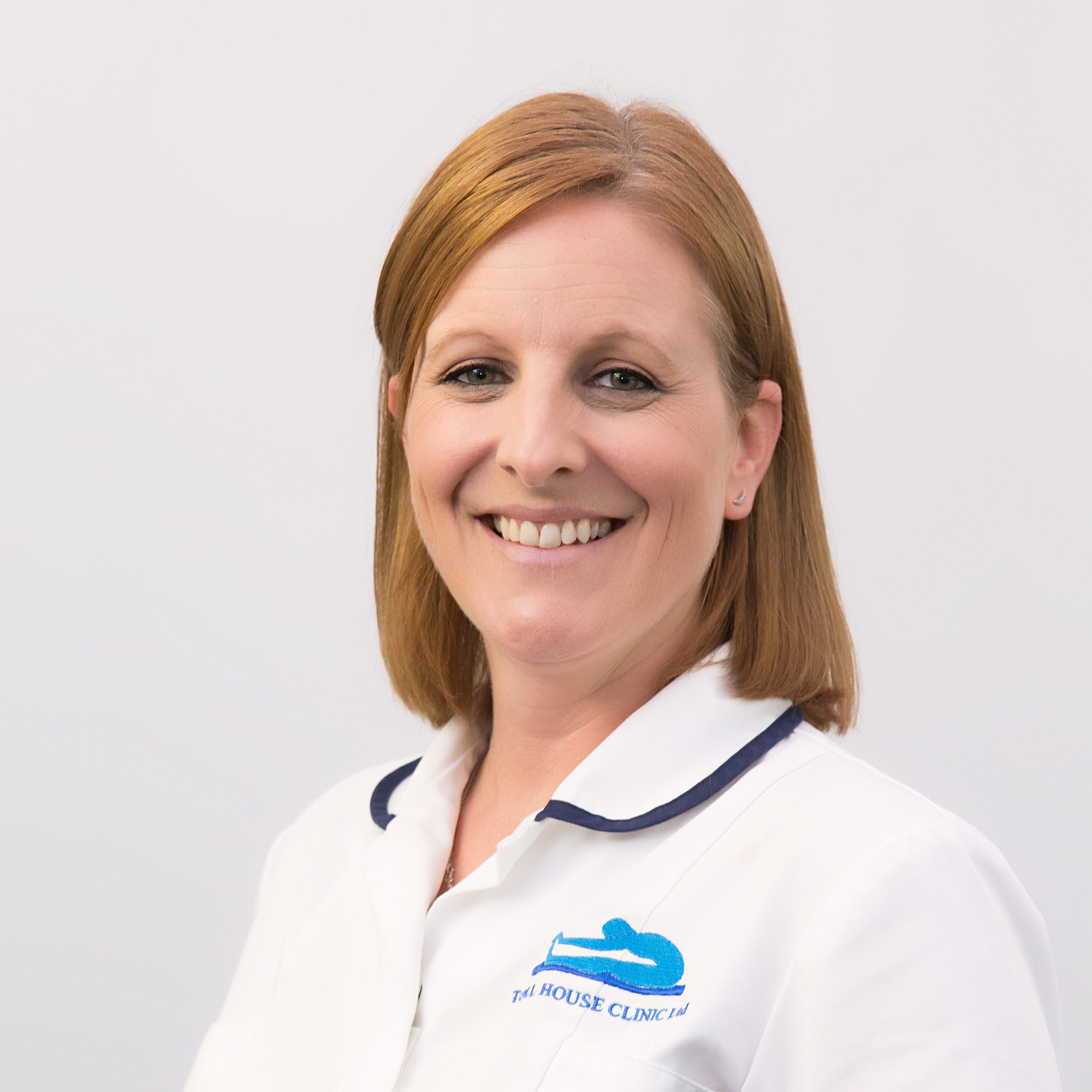 Claire Dawes MCSP HCPC
Physiotherapist
Claire qualified at Bristol UWE in 2000. She works for the MOD rehabilitation service as well as Toll House Clinic. She is specialised in treating all musculoskeletal conditions, as well as orthopaedic sports injuries with traditional physiotherapy. She has a wide experience of treating upper and lower limb conditions such as knee pain, hamstring problems and achilles tendonitis. Claire offers evening appointments which are suited to those at work. Claire's special interests include working with the young athlete following gymnastic and athletic injuries.
Claire is motivated and committed with a bubbly sense of humour and encourages her patients with self-management techniques to maintain their improvement.
Monday 5.00 – 7.00               Wednesday 1.00 – 7.00
---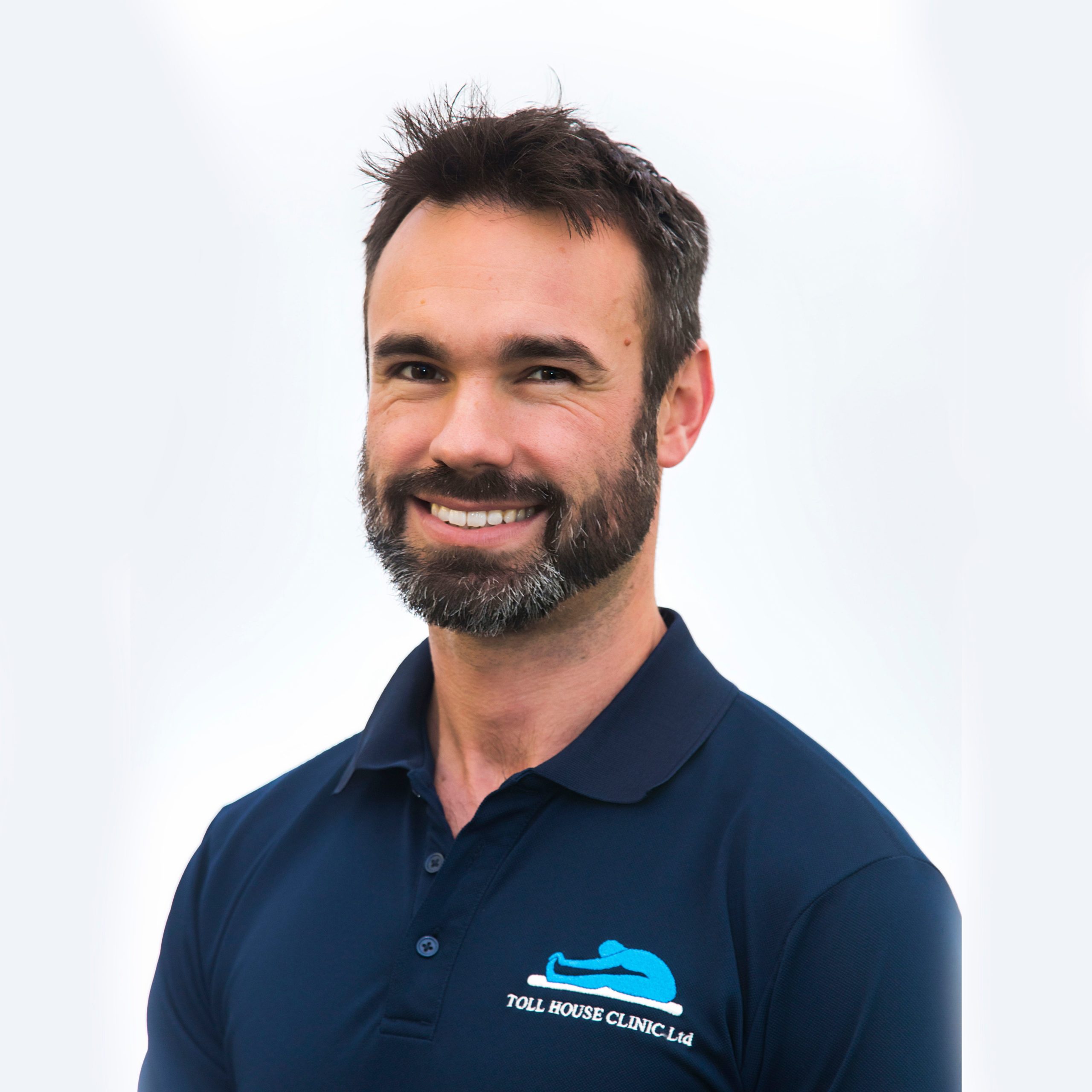 Michael Cawley MCSP AACP HCPC
Physiotherapist
Mike qualified in 2010 and has a degree in both Sports Science and Physiotherapy. He trained at Bath and Kings College London coming to Toll House Clinic after working with the South Glos MSCAT team assessing chronic cases that have failed to respond to previous treatments. He effectively treats a wide range of spinal problems as well as sports injuries such as muscle strains and repetitive stress injuries such as tennis elbow, RSI and ergonomic issues. He is able to provide a specific exercise and rehabilitation programme alongside your treatment to help you recover from injury or orthopaedic surgery. Mike is a proud father of three, and avid cyclist / runner.
Monday 12.30 – 5.00  Tuesday 8.30 - 5.00    Wednesday 8.30 – 1.00    Thursday 12.30 – 8.00  Friday 8.30 – 7.00
---
Camilla Harraway MCSP AACP HCPC
Physiotherapist
Camilla qualified in 2008 from Cardiff University. She previously worked for the NHS and Sirona and was North Bristol Rugby Club physiotherapist for two years. Camilla is a highly motivated physiotherapist who has a broad range of experience. She specialises in treating all musculoskeletal conditions and has a special interest in sports physiotherapy. She has completed post graduate courses in strength and conditioning, acupuncture and completed level 1 & 2 APPI Pilates to supplement her physiotherapy skills. Her special interests are developing into rheumatology and hypermobility syndrome.
Camilla is a friendly and enthusiastic team player who is able to interact with people of all ages and backgrounds. She will compliment your treatment demonstrating exercises in our studio and encouraging you to commit to your rehabilitation programme.
Monday 1.00 – 7.00                     Thursday 8.30 – 1.00
---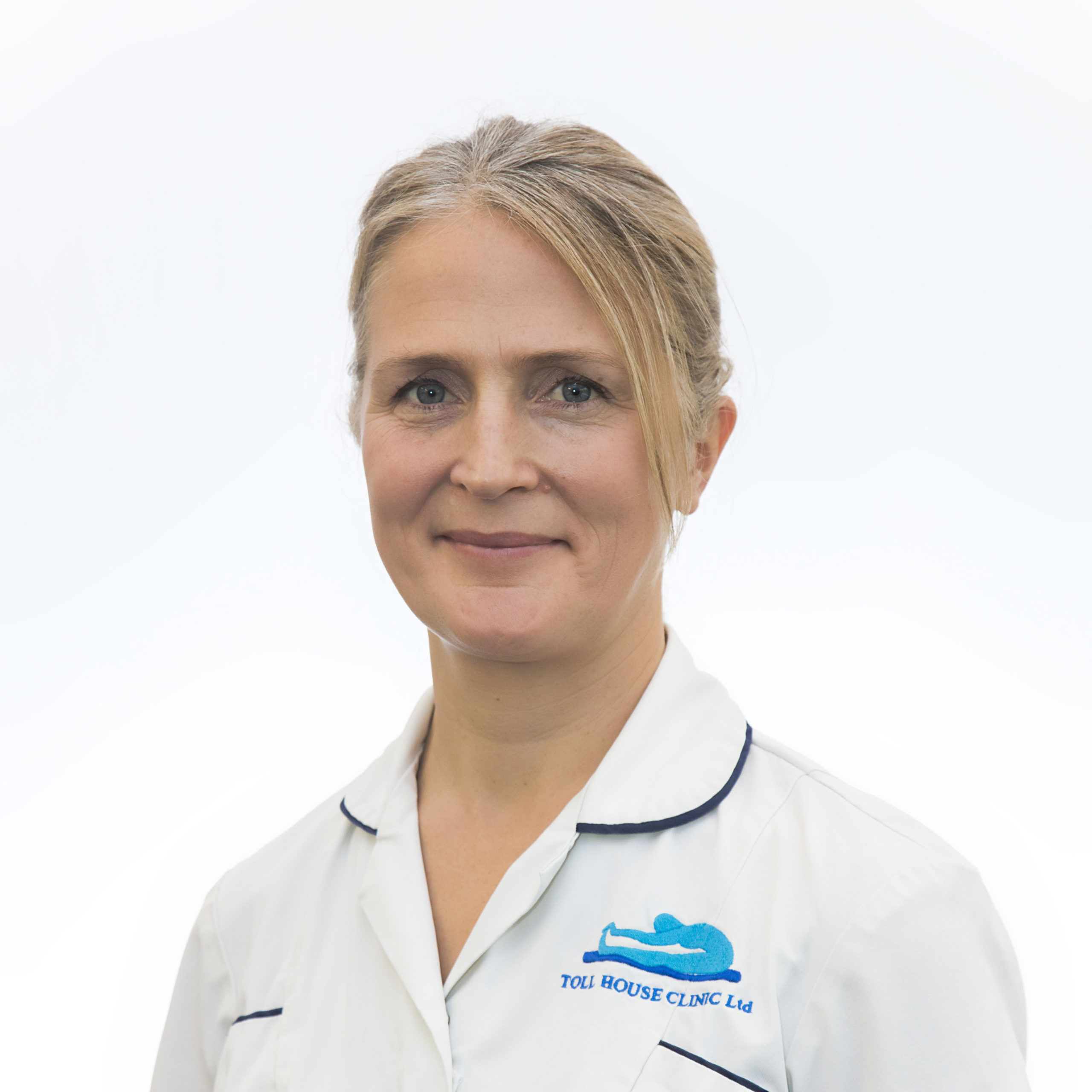 Alison Staveley MCSP AACP HCPC
Physiotherapist
Ali qualified in 1997 from Southampton University and began her career working for the NHS followed by the MOD where she worked with service men and women, rehabilitating all types of musculoskeletal conditions including multiple trauma.  More recently, Ali has worked in private practice and is a certified JEMS practitioner.  This has revolutionised her approach to injury, assessment and treatment.
JEMS (Joanne Elphinston Movement Systems) is a rehabilitation approach exploring movement relationships and the forces acting on the body and works, with any age, towards accessing that "beautiful movement", the best result requiring the least effort.  For more information click on the following link: https://www.jemsmovement.com/video/jems-introduction/
 Ali is qualified in acupuncture and is Pilates trained with APPI.  She also has special interests in treating jaw pain and treating children and adolescents with musculoskeletal conditions.
 Ali enjoys running with her energetic Vizsla, she endures a weekly bootcamp and enjoys skiing when she gets the chance.  She has competed in sprint triathlons and has even learnt to play ice hockey.  She has also been involved in youth and children's work for many years in her local church.
          Tuesday 1.50 – 6.30                     Thursday 8.40 – 5.20
---
Katarina Sveder-Cain BSc MSc DC
Chiropractor
Katarina trained and worked originally as a Registered Nurse in her native Sweden & Norway. She retrained and graduated in 2003 as a Chiropractor from The Anglo-European College of Chiropractic in Bournemouth. Katarina has been a trusted and valued member of the clinical team at Toll House since 2005. She has a relaxed professional manner which puts her patients at ease. She listens and understands exactly what you are going through. Her excellent support and clinical skills means she is in great demand at the Clinic. Katarina finds it important to educate her patients to help them understand what is wrong and how we can make it better with a combined approach of treatments, stretches, exercise and general advice concerning posture, sports and work. She works closely with GPs and follows the Governments NICE Clinical Guidelines as she feels that it is important to work within an evidence based framework. As a result she uses manipulation, clinical acupuncture and soft tissue techniques and uses gentle modified versions of these techniques when working with elderly patients, pregnant women and children.
Katarina specialises in treating headaches and migraines and helping these patients is something she feels very passionate about.
When Katarina isn't working she is often mountain walking in the Scottish Highlands or in The Brecon Beacons with her husband Simon and Obi the Labrador.
Tuesday 8.00 –2.00               Thursday 2.00 – 7.30               Friday 8.30 – 11.30
---
Mike Clark BSc DC
Chiropractor
Mike trained at the Welsh Institute of Chiropractic, qualifying with a BSc (Hons) degree in 2004. He is registered with the General Chiropractic Council. He has been at Toll House Clinic since 2013 and has a huge patient following and has an excellent clinical reputation. Alongside his chiropractic degree Mike has trained in dry needling, this complements the specific adjustment techniques used and helps reduce muscle spasm. He specialises in chiropractic neck and arm pain, low back and disc injuries, placing emphasis on rehabilitation so that once the injury has healed, you strengthen the area to prevent relapse. Mike is sympathetic to sedentary office workers with back pain, advising on ergonomics and maintaining a healthy back for his patients. Mike is always approachable for a one to one discussion regarding your injury.
Monday 10.00 -7.00                    Friday 12.00 – 7.00                     Saturday 8.30 -12.30
---
Angela Griffiths BSc (Hons) MChS HCPC
Podiatrist
Angela graduated from Queen Margaret University, Edinburgh in 1999. She has since worked in the NHS and then private practice treating a wide variety of patients and has gained a vast amount of experience in offering the best care for ones' individual needs.
Angela enjoys all aspects of podiatry and strives to provide relief and comfort to all that come to her. She believes that no one should have to suffer from painful feet so she adopts a patient-centred approach to all her treatments allowing her to tailor them to each individual.
Tuesday 9.30 – 1.30
---
Claire Sokell ITEC
Massage Therapist & Yoga Instructor
Claire is a calm and holistic practitioner with a caring gentle manner.  She will make you feel comfortable and coveted during your treatment, always with a reassuring smile.  Claire has been with Toll House Clinic since 2009, and is an integral part of our team.  Claire is continually updating her knowledge and training in both massage and yoga and will bring you the most current approach.  The combination of holistic massage and yoga is essential for anxiety and stress related issues.
Each treatment is tailored to suit the individual needs of a patient, physically and emotionally. She is calm and soothing whilst her experienced hands work away those knotted muscles.
Monday 9.30 – 1.30            Tuedays 9.30 – 1.00               Friday 9.30 - 12.30
---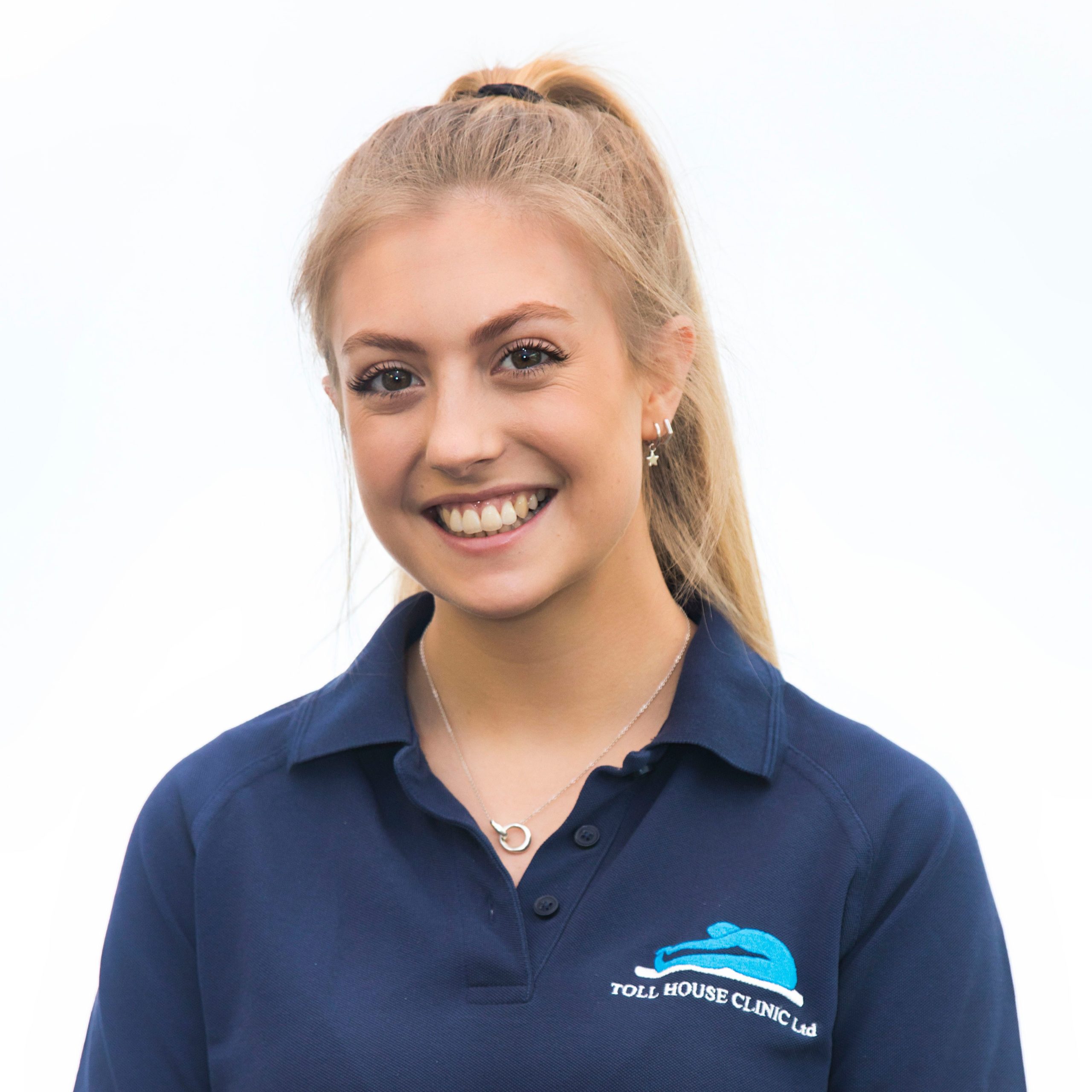 Imogen Webb BSc (Hons) SST
Sports Massage Therapist
Imogen our Sports Therapist who has graduated from Birmingham City University with a 2:1  BSc (Hons) degree in Sports Therapy. She uses a variety of sports massage techniques to optimise and individualise patient treatment. Alongside the Toll House Clinic, Imogen is currently lead therapist for Swindon Town Women's Football Club providing pitch side care, injury diagnosis and rehabilitation as well as sports massage treatment. She also has experience working with professional football players at Birmingham City Football Club and Chippenham Town Football Club. 
Imogen is a keen netball player personally, so has empathy for those on the sports pitch, and knows how important it is to prevent injuries and keep healthy.  
Monday 2.00 - 7.00   Tuesday 1.40 - 5.00  Wednesday 1.00 - 7.00  Friday 2.00 -7.00
---
Helena Dawson BSc (Hons) MAR MFHT
Reflexologist
Helena was introduced to holistic complementary therapies in 2004 when expecting her second child, reflexology supported her through the later stages of pregnancy. She loved the treatments, and their benefits; this positive experience set her to learn more about holistic therapies and train as a complementary therapist.
In 2011, Helena followed her heart, and continued her holistic complementary training, and added Reflexology to her Reiki Master qualification. Since then, she has qualified in Indian Head Massage and facial, nerve, sub-fertility, maternity and vertical reflexology as well as reflexology lymphatic drainage. She has experience seeing people living with cancer and is a therapist volunteer at a Macmillan Centre in Bristol. Helena offers any combination of her therapies at Toll House Clinic and is proving to be of great benefit to our patients.
Friday 2.00 - 5.00
---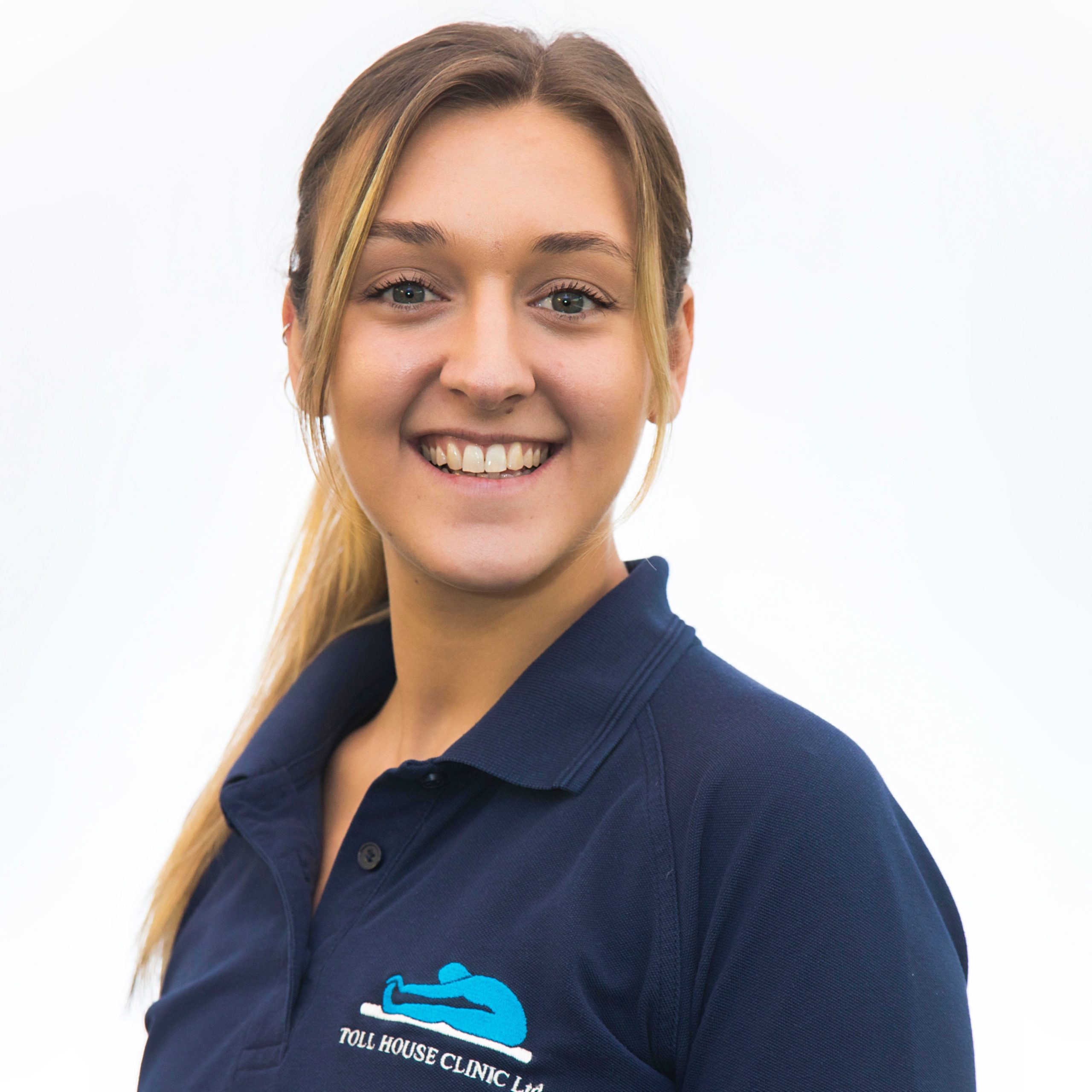 Georgie Howes BSc Hons Sports & Exercise Nutrition
Personal Trainer
I am a Personal Trainer and hold BSc Hons in Sport and Exercise Nutrition.  I believe living a healthy lifestyle begins with maintaining a strong and fit body.  My aim is to help you identify your fitness goals and guide you through every exercise, every workout.  My holistic approach to fitness and health will have you feeling great and seeing results in no time.  I can offer live classes via zoom or one to one personal training.  Please book through my website for
Face to face personal training:    ghpt5.co.uk
Online Coaching:   coachedbyg.com
---
Julie Sage
Practice Manager
Margaret Bond
Medical Secretary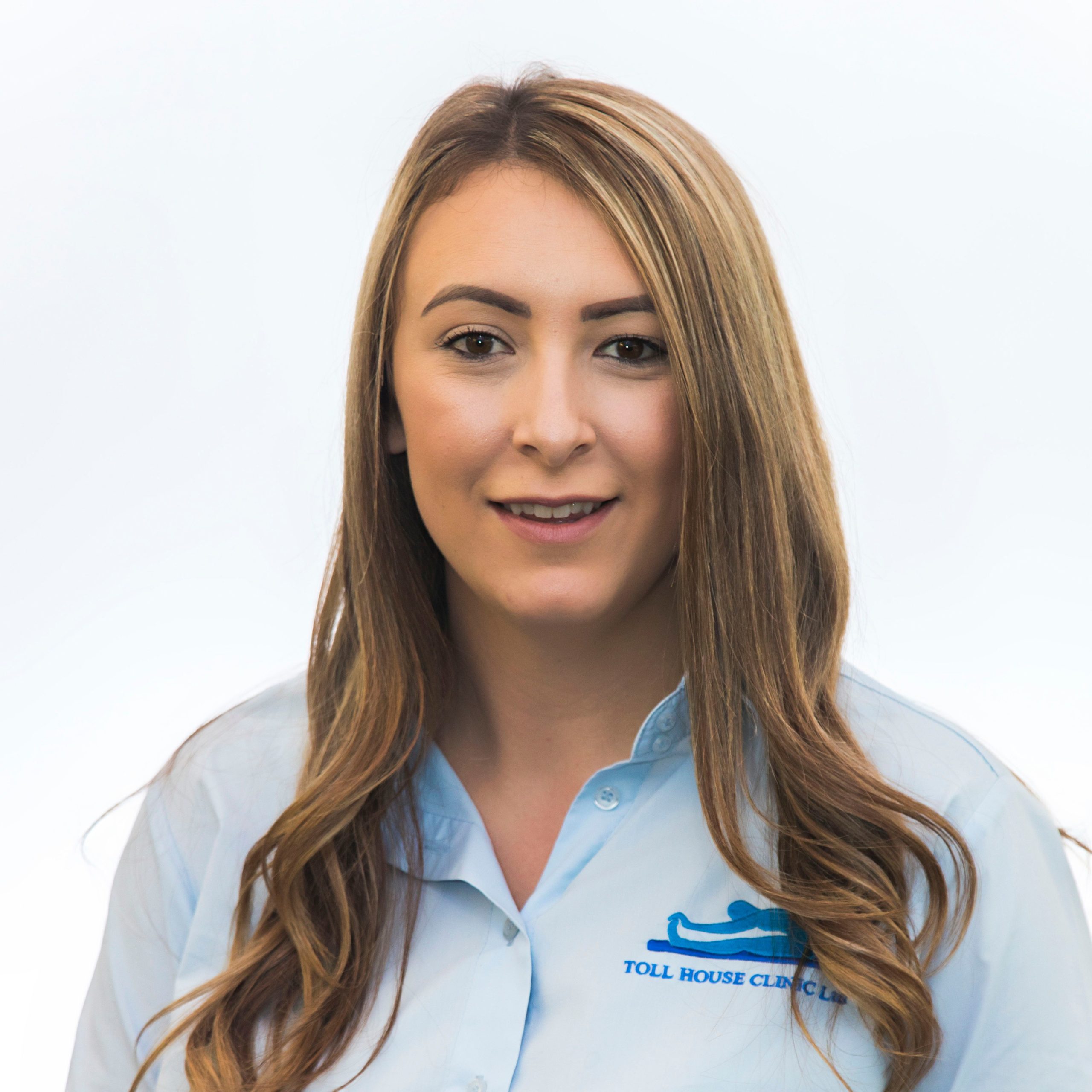 Zoe Pagington
Reception