Customer Testimonials and Reviews
Why not take a look at just a few of the many positive reviews we receive about our services?
See our 5 star reviews
on Facebook, like us for
special offers and up to
date news.
---
Sue K
"I put my back out in June. I can't fault the service I got at The Toll House Clinic. The reception staff were great, ringing me back if they got a cancellation for a time they knew would suit me better. Mike, the Chiropractor, using manipulation, electrotherapy, acupuncture and stretches managed to fix me when I could barely move due to the pain. Claire gives the best massages and Sue has been fab in teaching me Pilates to strengthen my core to avoid repeat injuries. I'm back riding again and pain free. Can't thank everyone enough!"
---
---
Lindsay W
"I have received treatment at the Toll House Clinic on a number of occasions over several years. The staff are excellent, even when faced with the almost hourly offloading from their clients whose very presence at the clinic means that they are not the best of company! I have never felt under pressure to extend treatment periods for any other reason than my own health and do not hesitate to seek help whenever the need arises. My degree of trust in the therapists has led me to recommend the clinic to a number of good friends. The feedback from them is always positive."
---
---
L R
Since I came to you, my piriformis syndrome and associated sciatic nerve discomfort have improved considerably. The improvement seemed to have reached a plateau of about 50% recovery, about a month ago but since then, and with the range of stretching exercises incorporated into my five-times-a-week gym routine, it has continued to get better.
A few days ago I undertook two 90 minute drives within a short time on the same day, and experienced only minor discomfort - previously, I was reaching for paracetamol after the first 20 minutes.
If I develop any further musculo-skeletal issues (and of course I hope I won't!) you'll be my first port of call.
---
---
Jen S
"I cannot thank Elaine enough for the treatment she provided. She has given me back the ability to lead a full and active life. Since I last saw you I am now exercising at least 5 days a week. I feel at least twenty years younger and I contribute that to you. If somebody had mentioned that I would be able to achieve so much in July I would have laughed. Elaine you have not only treated me but encouraged and motivated me and for that I am truly grateful."
---
---
Helen B
"I have been coming to Toll House Clinic for over five years for various treatments. Everyone is very friendly and professional and I am always made to feel welcome."
---
---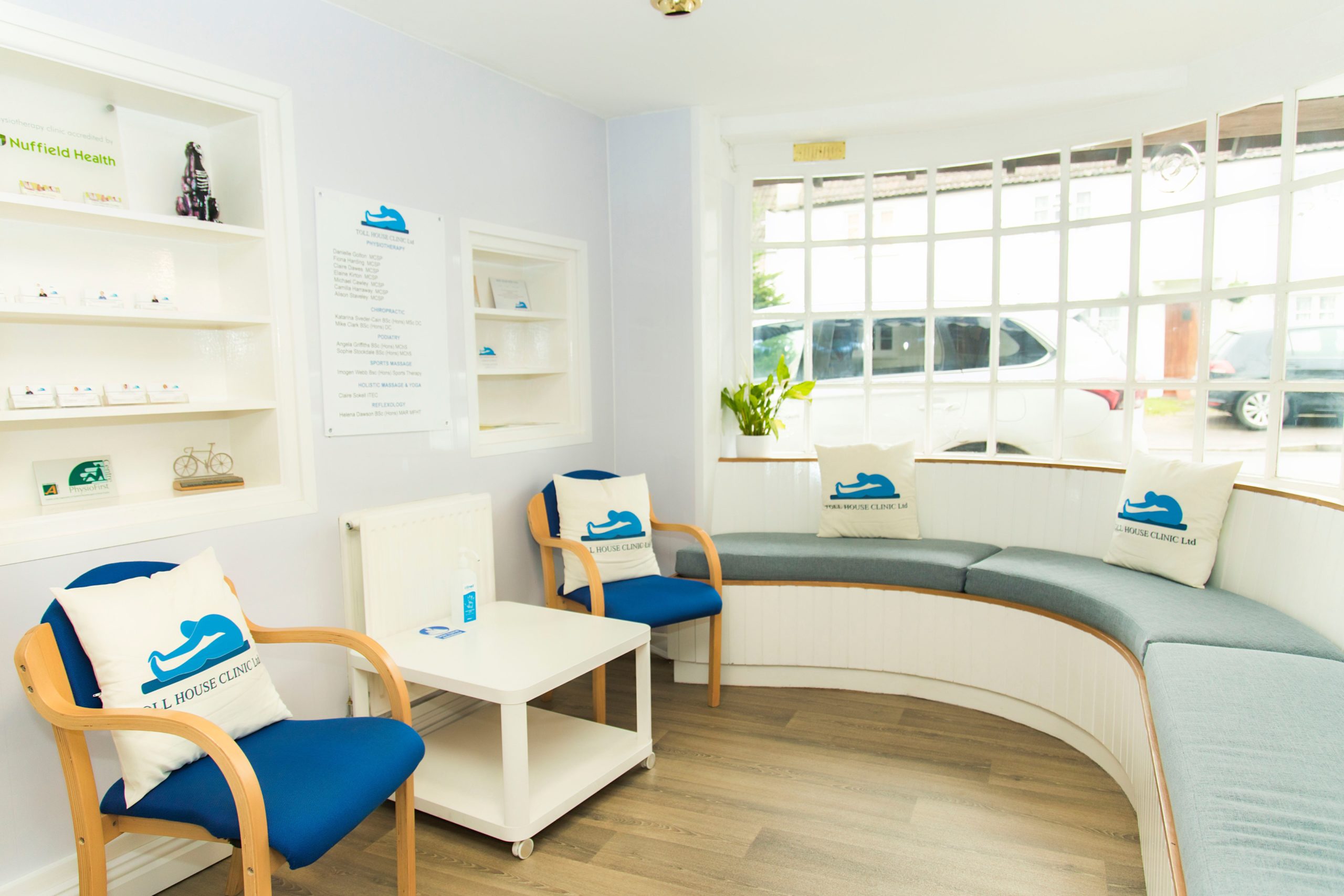 ---